In 2020 the Cup was held in Malaga, where the whites, after losing the two previous finals against Barcelona and playing their seventh consecutive final, won the cup again three years later. He did so by beating Unicaja in the final, and also did so clearly, by (95-68). A final distance that broke the record for the greatest difference in a cup final

Madrid already left in the first quarter, (26-13), and after an attempt by Unicaja to get into the final, sentenced in the third act the title.
Carroll's points, the work in the direction of Campazzo, who was the MVP, and the intimidation of Tavares, were the pillars of Real Madrid. At Unicaja, Brizuela was the only one who gave his true measure.
Before…
Quarterfinals
Real Madrid 93 – Retabet Bilbao 83
Barcelona 78 – Valencia Basket 82
Iberostar Tenerife 85 – Morabanc Andorra 87
Unicaja Málaga 90 – Casademont Zaragoza 86
Semi-finals
Real Madrid 91 – Valencia Basket 68
Unicaja Málaga 92 – Morabanc Andorra 59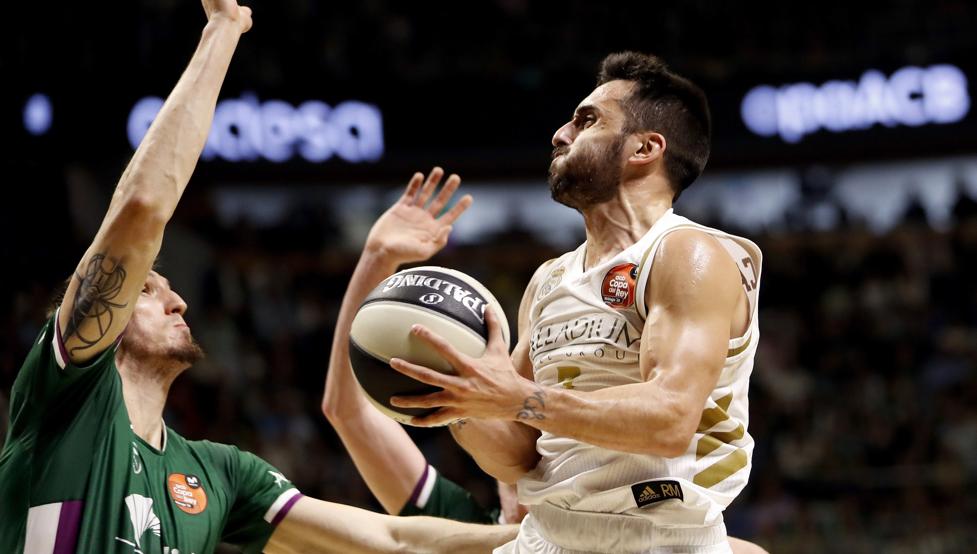 Real Madrid 95
*Campazzo – 13p, 13a, 4r
*Carroll – 20p, 4r, 1a
*Deck – 8p, 3r, 3a
*Randolph – 5p, 4r, 1a
*Tavares – 12p, 4r, 1t
Causeur – 5p, 1r, 1a
Rudy – 6p
Laprovittola – 3p, 1a
Reyes – 0p, 5r, 1a
Llull – 4p, 1r, 1a
Thompkins – 10p, 2r, 2br
Taylor – 9p, 1r.
Unicaja Málaga 68
*Fernández – 4p, 4r, 2a
*Adams – 7p, 3a, 1r
*Toupane – 2p
*Thompson – 6p, 3r, 1br
*Gerun – 4p, 2r
Brizuela – 22p, 3a, 2r
Díaz – 2p, 3r, 1a
Elegar – 7p, 3r
Waczynski – 2p, 1r, 1a
Ejim – 4p, 2r, 1a
Guerrero – 2p, 5r
Suárez – 6p, 6r, 1t