The EuroLeague once again offered high-level basketball and permanent equality from start to finish. The Russians were still unable to compete because of the war against Ukraine, and in the end Turkish basketball, the champion representative in recent years, had to give way to the most successful team in the competition, Real Madrid
Olympiacos set the pace throughout the year, and led the standings for much of the season. They were closely followed by both Barcelona and Real Madrid. As a curious fact, the reigning champion of recent years, Anadolu Efes, did not even qualify for the playoffs. Partizan, Zalgirio and AS Monaco, which seems to be climbing the European ladder by leaps and bounds, did.
1. Olympiacos (24-10)
2. Barcelona (23-11)
3. Real Madrid (23-11)
4. AS Mónaco (21-13)
5. Maccabi (20-14)
6. Partizan (20-14)
7. Zalgiris Kaunas (19-15)
8. Fenerbahce (19-15)
9. Baskonia (18-16)
10. Estrella Roja (17-17)
11. Anadolu Efes (17-17)
12. Armani Milñan (15-19)
13. Valencia (15-19)
14. Virtus Bolonia (14-20)
15. Bayern Múnich (11-23)
16. ALBA Berlín (11-23)
17. Panathinaikos (11-23)
18. ASVEL Villeurbanne (8-26)
The playoffs were very close, with the exception of Barcelona, which won by a convincing (3-0) against Zalgiris Kaunas. The other three playoffs needed a fifth game to find out the winner, so Olympiacos, who despite finishing first were drawn against Fenerbahce in the quarterfinals, overcame the Turks (3-2), AS Monaco matched Maccabi's physical intensity to win (3-2) and Real Madrid made history by being the first team able to come back from a (0-2) deficit against Partizan and finally eliminate the Serbs (3-2) in a highly tense playoff.
Olympiacos had to overcome a very tough opponent, Fenerbahce, despite finishing first in the regular season. Each team was able to win an away game and take the tie to a fifth game, where the Greeks, in front of their home fans, were superior. A Sloukas basket was crucial in deciding a toss-up in the third game of the series.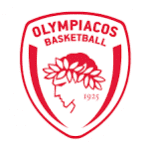 (79-68); (78-82); (71-72); (73-69); (84-72)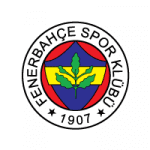 Monaco and Maccabi promised a series of great intensity and physicality, and so it turned out to be, with two teams very faithful to their style of play. Neither was able to secure their two home games, and everything was decided in the fifth and final, where, as the history of this competition shows, so far the home team has always prevailed.

(67-79); (86-74); (78-83); (104-69); (97-86)

Barcelona was the only team that imposed its strength and won convincingly against Zalgiris Kaunas, which could not open its winning streak. The Lithuanians could do little against a Blaugrana team always one step ahead in the tie.

(91-69); (89-81); (66-77)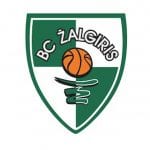 At one point in the tie, Real Madrid, which had lost its first two home games, found itself down by almost twenty points in the third game of the series against Partizan. Despite this, Real Madrid brought out its competitive spirit in a tie marked by the fight in the second game, which resulted in important losses for both teams, and was able to win both games in Belgrade and become strong at home in the fifth game.

(87-89); (80-95); (80-82); (78-85); (98-94)

After the playoffs came the long-awaited final four, which this year was held in the Lithuanian capital of Kaunas. Three of the four teams repeated from the previous year, Barcelona and Real Madrid, who met again a year later, and Olympiacos. The new guest at the party was AS Monaco, who were contesting the first Final Four in their history. The semifinals were served, BARCELONA vs REAL MADRID and OLYMPIACOS vs AS MONACO.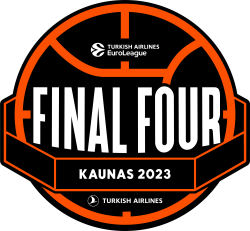 In the first semifinal, Olympiacos opposed Monaco after a third quarter for the history. AS Monaco played a more focused first half both in defense and offense, and this allowed them to take leads above ten, and give a feeling of being able to fight for the victory. But all this disappeared in the third act, when the Greeks broke the game with a terrible 27-2 run, which left Monaco with no mentality to back it up.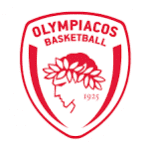 Olympiacos 76
*Walkup – 0p, 7a, 3r
*Canaan – 7p, 2br, 1a
*Papanikolaou – 15p, 8r, 2br
*Vezenkov – 19p, 6r, 3a
*Fall – 12p, 4r, 4a
Sloukas – 9p, 7a, 1r
Larentzakis – 4p, 3r
McKissic – 5p, 1r, 1a
Peters – 0p, 1r
Bolomboy – 2p, 5r
Black – 3p, 1r
Lountzis – 0p

AS Mónaco 62
*James – 17p, 3r, 2a
*Loyd – 11p, 7r, 2a
*Ouattara – 0p, 1r
*Brown – 4p, 3r, 1br
*Motiejunas – 7p, 5r
Okobo – 17p, 5a, 1br
Diallo – 2p, 4r
Moneke – 2p, 1r, 1a
Hall – 2p, 7r, 1t
In the acb duel between Real Madrid and Barcelona, it was the same as what happened a year before. With Barcelona showing signs of more team, against a Madrid also with casualties, but without being able to break the game. Thus we reached the final moments, with the blaugranas with an insufficient advantage compared to their eagerness, or their blocking, to finish off the victory, which definitely went to the white side.

Real Madrid 78
*Williams-Goss – 10p, 2a, 1r
*Hanga – 0p, 6r, 2a
*Musa – 7p, 2r, 2a
*Ndiaye – 2p, 2r, 1t
*Tavares – 20p, 15r, 4t
Rodríguez – 12p, 5r, 2br
Llull – 5p, 5a
Rudy – 2p, 4r, 2br
Hezonja – 14p, 9r, 2br
Randolph – 6p, 2r
Causeur – 0p

Barcelona 66
*Satoransky – 7p, 11r, 3a
*Laprovittola – 12p, 3r, 3a
*Abrines – 16p, 4r, 2a
*Mirotic – 3p, 1r, 1a
*Sanli – 0p, 3r
Jokubaitis – 6p, 3a, 2r
Kuric – 11p, 3br, 2r
Kalinic – 6p, 2r
Vesely – 4p, 6r, 1a
Nnaji – 1p, 2r, 1t
Martínez – 0p, 1r, 1a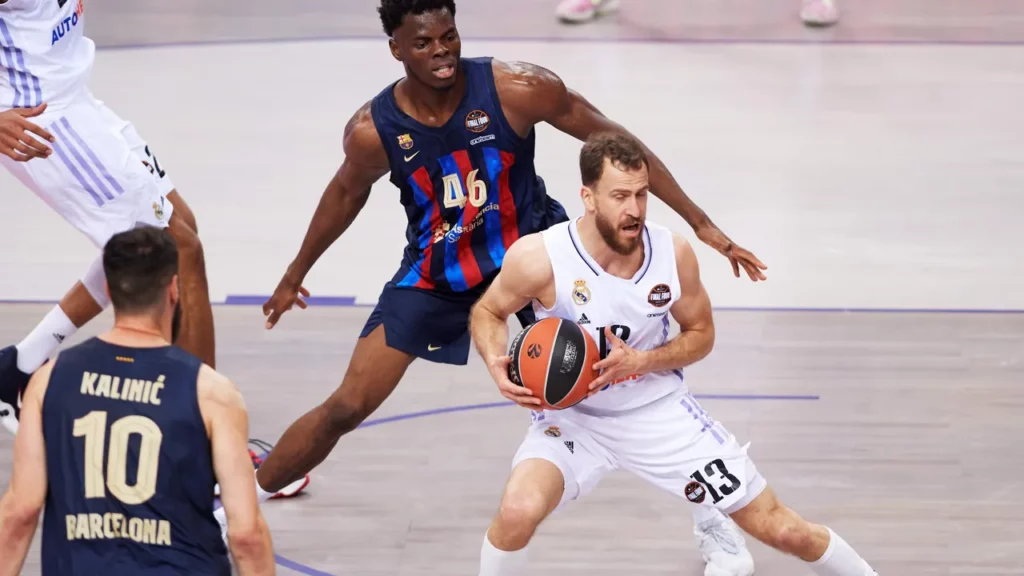 A basket by Llull with three seconds left capped a great comeback by Real Madrid, which won the European Championship for the 11th time in its history after defeating Olympiacos 78-79. Tavares, MVP
A basket by Sergio Llull with 3.2 seconds to go, the only one he scored in the game, gave Real Madrid its 11th title in the top continental competition (78-79) after overcoming a six-point deficit by Olympiacos with 2:12 to go. Basketball showed its greatness with a final of many carats and a 'thriller' resolution. When Isaiah Canaan scored a free throw with 2:12 to go to make it 78-72, the Greeks looked very close to the title, but it was not to be.
With the masterful leadership of Sergio Rodriguez (15 points, 4 rebounds, 9 assists, 23 efficiency), Chus Mateo's team turned everything around. Chacho' made it 78-74 with two minutes to go, Vezenkov -who had 29 points until then- missed with 54 seconds to go and Sergio Rodríguez scored again, from three, to make it 78-77 with 45 seconds to go. Olympiacos did not choose the best option and Fall missed with 21 seconds left. Walkup fouled and Real Madrid played to win and, as so many other times, did not miss.
Surely the most unexpected player, Sergio Llull, became the surprise guest. He scored the decisive basket, but there were still 3.2 seconds left and a timeout. Bartzokas designed the play, but Sloukas missed.
Right out of the gate, Olympiacos burst into the game like a cannon, with the wrists of its shooters finely tuned. Isaiah Canaan, Sasha Vezenkov and Kostas Papanikolau hammered the Madrid basket from long range and opened the first gap on the scoreboard for the Greeks (17-10).
The duel between the two giants, Walter Tavares and Mustapha Fall, only lasted four minutes due to the two fouls accumulated by the Olympiacos center and his substitute Joel Bolomboy suffered the same fate. Bartzokas' team knew how to attack the zone defense that Chus Mateo had set up to protect himself. As the free three-pointers went in, Olympiacos was smiling and its lead ballooned to twelve points (24-12) with 1:45 to go in the first half.
But something changed. Mateo knew that the zone was a Russian roulette, he put it into practice against Partizan and Punter read it well in a couple of games; he used it against Barça and the Madrid coach insisted that it was necessary to play mentally with the rival, because there would be a moment when he would start to fail and there would be his team. From 24-12, Olympiacos started to collapse psychologically, Real Madrid got a 0-9 partial and at the beginning of the second quarter the game was already where the Spanish team wanted it to be.
Then, with the emergence of Sergio Rodríguez at the helm and the outside success of Mario Hezonja, the Whites began to grow and went on a 5-17 run in five minutes to tie the game (29-29), all without Walter Tavares, their differential player, having taken command of operations.
In the last five minutes before halftime, the game went crazy. Olympiacos started to look inside for Vezenkov, taking advantage of Tavares' rest and Randolph's entry into the game. The Bulgarian held his own, something he has done all season long, which has earned him being named best player of the regular phase of the championship, and Hezonja (12) was Real Madrid's most outstanding player. The Whites even had a maximum difference of five points (40-45), after a three-pointer by Dzanan Musa, but Vezenkov (15 points at halftime) and a three-pointer by McKissic left the game as if nothing had happened (45-45).
Olympiacos' defense, with Walkup setting the tone, paid off. Fall was with Tavares and Mateo ordered alternative defenses, preferably individual, but Real Madrid had neither space nor time to think. Canaan broke the tie with six straight points (57-52). The white coach stopped the game and put in Rudy and Sergio Rodríguez, who accompanied Williams-Goss in the direction. Real Madrid minimized going scoreless for 3:30 minutes and only allowed Olympiacos to escape by five points, which Williams-Goss recovered with a three-pointer and two free throws off a steal (59-59).
The Whites went into the final quarter down by four points (63-59). At crunch time, the differential players had to appear and the first to do so was Vezenkov, who scored eight of the Reds' first eleven points in this quarter.
Mateo again played with the zone and the nerves of the Greeks, but the Piraeus team seemed not to be shaken and knew how to choose well at every moment, led by Vezenkov and Canaan. But their basketball collapsed with 2:12 to go and with 78-72 on the scoreboard. Olympiacos went blank, Real Madrid smelled the blood and fear of the opponent and knew it was their chance. Masterfully led by 'Chacho' Rodriguez, they were closing the gap and with 3.2 to go Llull scored the winning basket, the basket of the Eleventh.

Real Madrid 79
*Williams-Goss – 9p, 2r, 2a
*Hanga – 2p, 3r
*Musa – 6p, 4a, 1r
*Ndiaye – 3p
*Tavares – 13p, 10r, 2a
Rodríguez – 15p, 9a, 4r
Llull – 2p, 1r
Causeur – 11p, 2r
Rudy – 3p, 2r, 2a
Hezonja – 12p, 3r, 2br
Randolph – 3p, 2r, 1br
Abalde –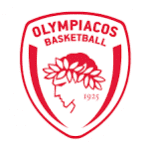 Olympiacos 78
*Walkup – 0p, 6a, 2r
*Canaan – 21p, 2r, 2a
*Papanikolaou – 6p, 3r, 2a
*Vezenkov – 29p, 9r, 4a
*Fall – 0p, 5r, 1a
Sloukas – 6p, 3a, 2r
Larentzakis – 0p, 1a
McKissic – 14p, 2a
Black – 0p
Bolomboy – 2p, 1r
Peters –
Lountzis –