In 2008 the Cup was held in Vitoria, where they enjoyed the magnificent quality of the Ricky Rubio & Rudy Fernández couple, at the end MVP, who took Joventut to a new Cup title after 11 years of waiting, and they also did it by beating the local Baskonia by a tight (82-80) not suitable for cardiac
It was a thrilling final, with Baskonia opening the door in the first few minutes (16-28). Rudy came out strong to even the score, and went into half-time with a minimal lead (30-33). It was a final with few points, just the opposite of the second half, where the two rivals offered us basketball at a high level. The Basques were trying to minimize Rudy's game, and so we arrived with a draw (74-74) at two and a half for the end. The possessions were advancing and it was going to be decided in the last one, when Ricky from the free kick, was in charge of finishing the final.
Rudy (32 points) was a nightmare for the home defence, seconded by Mallet (15 points) and Ricky's management (9 points 4 assists). For Baskonia Teletovic (17 points) and Rakocevic (16), the top scorers.
Before…
Quarter-finals
Bilbao Basket 70 – Barcelona 69
Baskonia 78 – Unicaja Málaga 71
Joventut 84 – Valencia Basket 59
Real Madrid 73 – Girona 60
Semi-finals
Bilbao Basket 66 – Baskonia 68
Joventut 81 – Real Madrid 76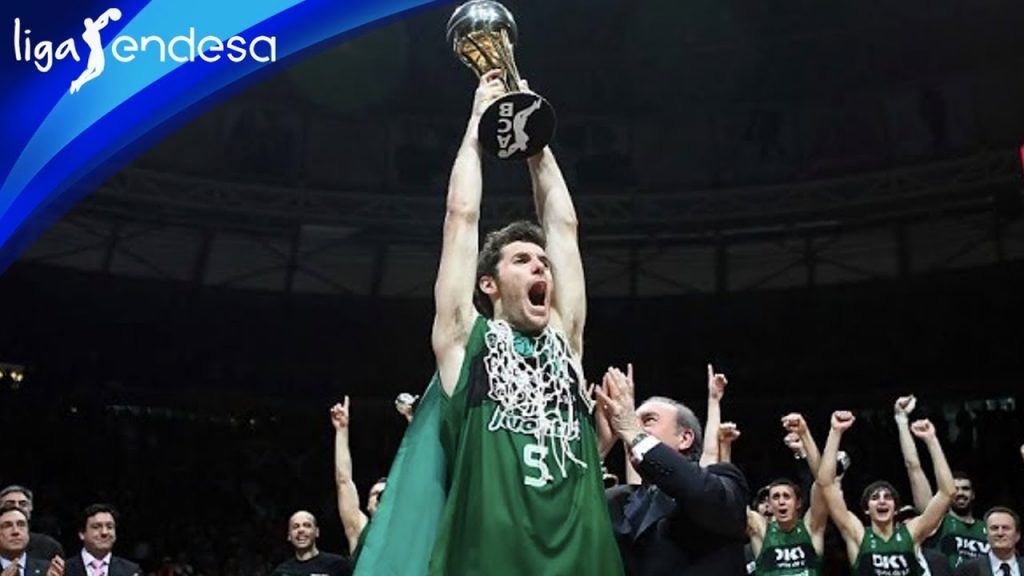 Joventut 82
*Rubio – 9p, 4a, 4br
*Laviña – 3p, 1r, 1br
*Rudy – 32p, 3r, 2a
*Jagla – 9p, 5r, 3br
*Hernández-Sonseca – 6p, 3r, 2t
Mallet – 15p, 3a, 2r
Ribas – 0p
Barton – 0p, 1a, 1br
Popovic – 6p, 3r
Moiso – 2p, 6r, 1t
Baskonia 80
*Prigioni – 8p, 3a, 3r
*Rakocevic – 16p, 2r, 2a
*Mickeal – 11p, 4r, 1a
*Teletovic – 17p, 4r, 1a
*Splitter – 12p, 5r, 2a
Vidal – 1p, 1r, 1a
Planinic – 0p, 1r, 1a
Jasaitis – 0p, 1r, 1a
Muoneke – 5p, 2r, 1br
McDonald – 10p, 7r