In 2022, the King's Cup was held in Granada, where Barcelona was once again proclaimed champion. The blaugranas, after scoring more than 100 points on average in the quarterfinals and semifinals, had to overcome a very defensive Real Madrid that took the final to a few points
The Whites dominated from the start, with a great first quarter (19-5). From then on, Barcelona had to come back, play by play, with the defenses clearly setting the pace (29-18) at halftime.
The minutes passed and Barcelona was finding solutions, with Mirotic, elected MVP, leading the game and with Jokubaitis performing great actions in important moments. Madrid gradually fell apart until the final score (59-64).
Before…
Cuartos de final
Joventut 62 – Tenerife 64
Real Madrid 73 – Breogan Lugo 67
Valencia Basket 83 – Murcia 86
Barcelona 107 – Manresa 70
Semifinales
Real Madrid 94 – Tenerife 74
Barcelona 103 – Murcia 90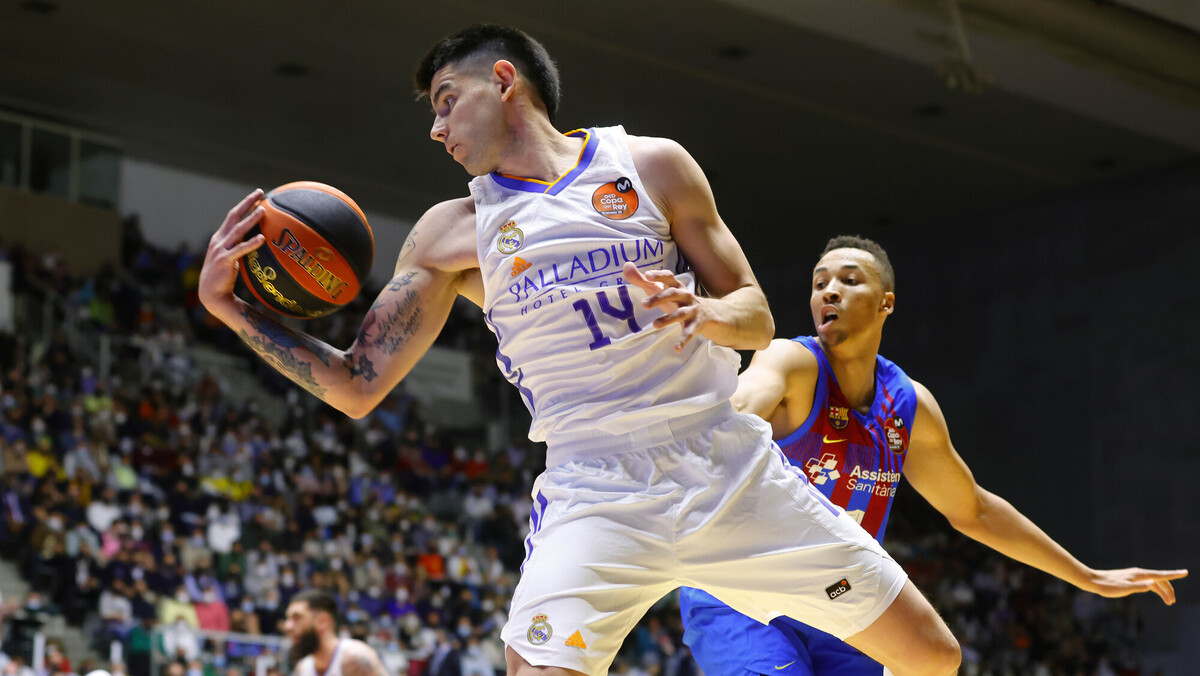 Barcelona 64
*Calathes – 4p, 6a, 4br
*Laprovittola – 5p, 2r, 1a
*Exum – 2p, 1a, 1br
*Mirotic – 19p, 5r, 2br
*Sanli – 9p, 6r, 1t
Davies – 10p, 2r
Jokubaitis – 12p, 3a, 1r
Martínez – 0p
Kuric – 3p, 1r
Hayes-Davis – 0p, 3r
Abrines – 0p, 1r
Real Madrid 59
*Abalde – 8p, 2a, 1br
*Taylor – 2p, 5r, 3br
*Deck – 8p, 5r, 1br
*Yabusele – 4p, 5r, 1br
*Poirier – 4p, 2r, 1t
Hanga – 3p, 3r, 2br
Rudy – 6p, 2r, 1a
Heurtel – 10p, 1r, 1a
Tavares – 5p, 4r, 1t
Llull – 6p, 1a
Thompkins – 3p, 1r