In 2012 the cup was held in Barcelona, where Real Madrid after almost two decades without knowing what it was like to win a cup, beating the local team by (91-74). The whites dominated Barcelona on their home turf, led by the MVP of the Sergi Llull tournament
In front of more than 15,000 spectators that filled the Palau Sant Jordi, Real Madrid stayed ahead most of the time, Barcelona always in tow, did not find the formula to impose their game and the whites were just winners.
Llull (23 points 5 assists) was differential, excellently accompanied by the points of Carroll (22 points). In Barcelona highlighted N`Dong (19 points 11 rebounds), Navarro (16 points) and Lorbek (15 points).
Before…
Quarterfinals
Baskonia 72 – Gipuzkoa Basket 65
Barcelona 75 – Alicante 54
Unicaja Málaga 65 – Sevilla 77
Real Madrid 75 – Fuenlabrada 66
Semi-finals
Barcelona 66 – Baskonia 57
Real Madrid 92 – Sevilla 84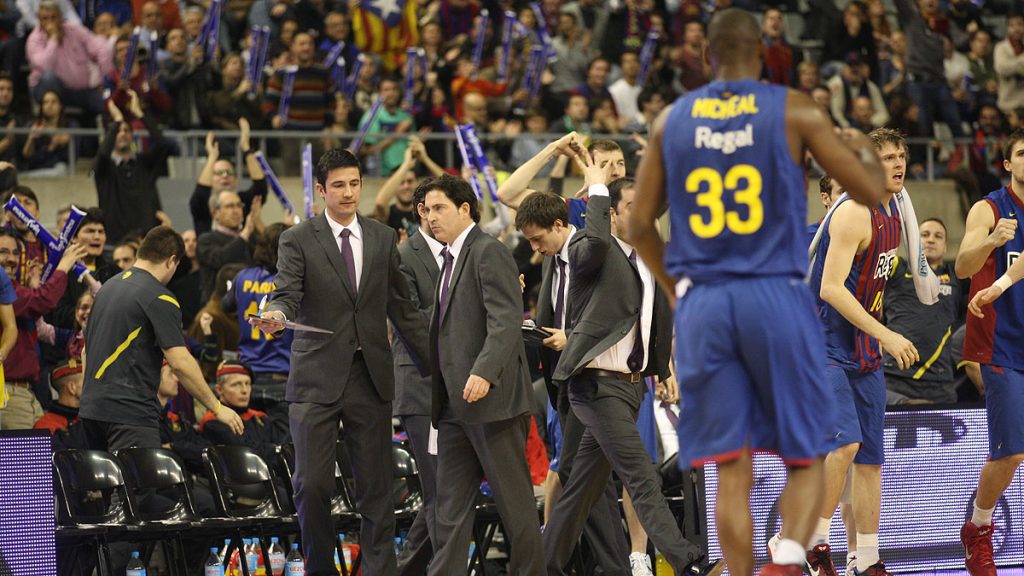 Real Madrid 91
*Llull – 23p, 5a, 1br
*Suárez – 9p, 3r
*Singler – 4p, 2a, 1t
*Mirotic – 9p, 5r, 1t
*Tomic – 2p, 4r, 1a
Sanz – 0p
Pocius – 6p, 3r, 2a
Reyes – 2p, 1r, 1t
Rodríguez – 2p, 1a
Velickovic – 2p, 1br
Begic – 10p, 4r, 2t
Carroll – 22p, 4r, 1a
Barcelona 74
*Huertas – 2p, 3r, 2a
*Eidson – 5p, 1r
*Mickeal – 10p, 4r
*Lorbek – 15p, 3r, 1a
*N`Dong – 19p, 11r, 2t
Sada – 0p, 5r, 2a
Navarro – 16p, 5a, 1r
Vázquez – 2p, 1r
Wallace – 0p
Ingles – 0p, 3a, 1t
Rabaseda – 5p, 2r