In 1997 the cup was played in Leon, where the champion was Joventut, the Black Greens had to wait 21 years to win a cup again, beating Caceres (79-71) in the final, which was very close to achieving the feat. Andre Turner, MVP
At times it seemed that Caceres, with Sellers and Paraiso in the lead, could achieve the feat of winning the cup, coming to enjoy very remarkable advantages, at rest (34-47), and came to win from 17, but in the end they gave in to the magic Turner, Toolson's wrist and the forcefulness of Beard near the ring.
Turner finished with 20 points and 8 assists, his was the MVP, Toolson 21 points and 7 rebounds, and Beard (12 points 11 rebounds). In Caceres, Sellers (23 points) and Paraiso (17 points) made a people dream.
Before…
Quarterfinals
Barcelona 115 – Real Madrid 110
Students 81 – Cáceres 88
Seville 88 – Joventut 97
Manresa 85 – León 88
Semi-finals
Barcelona 88 – Cáceres 94
Joventut 80 – León 72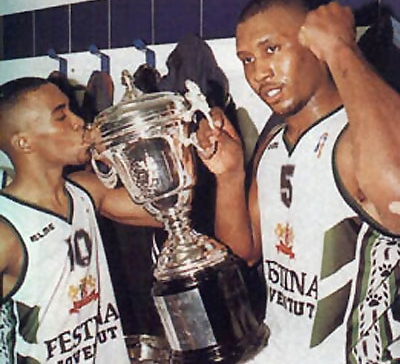 Joventut 79
*Turner – 20p, 8a, 3br
*Toolson – 21p, 7r
*Sanmartín – 2p, 2r
*García – 0p, 1r
*Beard – 12p, 11r, 2br
Albert – 4p, 1r
Crespo – 11p, 3r, 2br
Espinosa – 2p, 1r, 1br
Murcia – 7p, 3r, 1t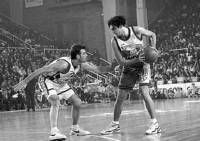 Cáceres 71
*López – 6p, 3r, 2a
*Jackson – 6p, 3r, 3br
*Paraíso – 17p, 7r, 2br
*Ansley – 6p, 5r, 2br
*Sellers – 23p, 5r, 4t
Fernández – 9p, 1r
Martínez – 0p, 3a
Pedrera – 0p
Abad – 4p, 1r