The 1985 Cup was held in Badalona, where Real Madrid beat Joventut in the final (90-76). The whites won in a solvent way what was their first cup of the ACB era, Joventut never had a real chance to win
At half-time, with (47-29) the final was decided. The second half had no more history than waiting for the final whistle in a game clearly tinted white.
The trident Iturriaga (20 points), Jackson (20 points) and Fernando Martin (24 points) were at their best. In Joventut, Villacampa (23 points) and Margall (21) tried to give the answer.
Before…
Semi-finals
Real Madrid 94 – Valladolid 77
Barcelona 79 – Joventut 83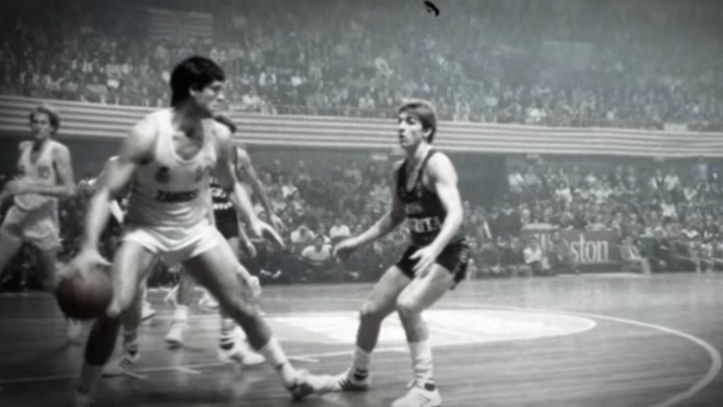 Real Madrid 90
*Corbalán – 8p, 1r, 1a
*Iturriaga – 20p, 3r, 3br
*Jackson – 20p, 3r, 3br
*F.Martín – 24p, 11r, 1t
*Romay – 8p, 6r, 3t
Robinson – 0p, 2r
Del Corral – 2p, 1br
Biriukov – 8p
Velasco – 0p, 4br, 1t
A.Martín – 0p
Joventut 76
*Montero – 5p, 2r, 1br
*Margall – 21p, 4br
*Jiménez – 2p, 4r, 1br
*Schultz – 12p, 9r, 1br
*Kazanowski – 3p, 9r, 1t
R.Jofresa – 10p, 2br, 1r
Villacampa – 23p, 3br, 1r
Bartolomé – 0p
Abarca – 0p