In 1991 the new format of the European League began, the germ of what is today the Euroleague. For the first time we tried to make a big league, with several teams by country and with more teams than ever. With more teams there are more phases, after several previous phases, the regular league will be made as always but now there will be 16 teams, eight per group, then face the top four of each group in a playoff, the first playoff in the history of the competition. The four survivors played the final four that this year was held in Istanbul
In the sixteenth
Jugoplastika, Joventut, Phonola Caserta and Maccabi were exempt from playing it.
Maes Pilse eliminated Kingston
Bologna Virtus eliminated Pezoporikos
Aris Salonica eliminated Wroclaw
Den Helder eliminated Rishon
The Kalev eliminated the Vevey
Estudiantes eliminated Sodertalje
Olimpia Milan eliminated Kotka
Partizan eliminated Szolnoki
Barcelona eliminated Fenerbahce
Bayern Leverkusen eliminated CSKA Sofia
La Cibona eliminated Njardvik
Antibes eliminated Benfica
After these crosses, the sixteen teams are divided into two groups of eight to play the regular league. In Group A, Virtus Bologna, Barcelona and Maccabi are tied at the top. La Cibona finally had no problems to get into the playoff as fourth. La Jugoplastika finished fifth, out of the way to the title after winning three consecutive previously.
GROUP A
1. VIRTUS BOLONIA   (10-4)
2. BARCELONA   (10-4)
3. MACCABI   (10-4)
4. CIBONA   (9-5)
5. JUGOPLASTIKA   (7-7)
6. ANTIBES   (4-10)
7. KALEV   (3-11)
8. PHONOLA CASERTA   (3-11)
Group B ended up led by two Spanish teams, Joventut and Estudiantes. The Milan after several years out returns to the positions in the fight for the title. Partizan are fourth with a two-game lead over fifth-placed Bayern Leverkusen.
GROUP B
1. JOVENTUT   (11-3)
2. ESTUDIANTES   (10-4)
3. OLIMPIA MILAN   (10-4)
4. PARTIZAN   (9-5)
5. BAYERN LEVERKUSEN   (7-7)
6. MAES PILS   (4-10)
7. ARIS SALONICA   (3-11)
8. DEN HELDER   (2-12)
After the regular league, the first playoffs in history are Virtus Bologna against Partizan, Barcelona against Olympia Milan, Joventut Badalona against Cibona and Estudiantes against Maccabi tel Aviv.
PLAYOFF
VIRTUS BOLONIA VS PARTIZAN   (1-2)
(78-65); (61-60); (65-69)
BARCELONA VS OLIMPIA MILAN   (0-2)
(80-79); (71-86)
JOVENTUT VS CIBONA   (2-0)
(68-73); (92-67)
ESTUDIANTES VS MACCABI   (2-1)
(98-97); (98-74); (55-54)
The playoffs were exciting, to begin with Partizan who qualified without too much brightness as fourth in their group eliminated one of the cocks of the competition, Virtus Bologna. Another team that lost on the field in favour was Barcelona against Olimpia Milan. Joventut did not leave room for surprise to the Cibona and Estudiantes touches the sky to win a historic as the Maccabi.
After the playoffs four teams head to Istanbul to dispute the final four. On the one hand we will have a Hispanic duel Joventut against Estudiantes and on the other hand Olimpia Milan against Partizan.
Partizan continued their tremendous season with their semi-final against Milan. Abdi Ipekci witnessed the prowess of this very young Serbian team. The Italians of the hand of Dawkins, Rogers and Riva were ahead during great part of the party but the Partizan with a great final sprint took the party with brilliance. Under the guidance of a young coach Obradovic and with Danilovic and Djordjevic ravaging the transalpine defense Partizan reaches the final.

PARTIZAN   82
*Djordjevic – 21p, 4a.
*Danilovic – 22p, 4r.
*Nakic – 5p, 1r.
*Stevanovic – 2p, 4r.
*Koprivika – 14p, 6r.
Silobad – 10p, 4r.
Rebraca – 4p, 3r.
Dragutinovic – 4p, 2r.
Saric – 0p.
Loncar – 0p.

OLIMPIA MILAN   75
*Montecchi – 4p, 2a.
*Riva – 14p, 4r.
*Pittis – 10p, 5r.
*Rogers – 19p, 7r.
*Dawkins – 21p, 13r.
Pessina – 4p, 3r.
Ambrassa – 3p, 2r.
Alberti – 0p.
Blasi – 0p, 1r.
Baldi – 0p.
It was much easier for Joventut in the Spanish duel. For Estudiantes it was already a real party to be among the four best in Europe and that was noticed in the game from the beginning. The Greens took the semi-final with absolute authority.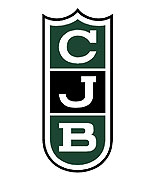 JOVENTUT   91
*R.Jofresa – 16p, 3a.
*Villacampa – 28p, 3br.
*Pressley – 13p, 7r.
*Thompson – 9p, 9r.
*Morales – 0p, 6r.
Pardo – 11p, 2r.
T.Jofresa – 10p, 2r.
Ruf – 4p.
Martinez – 0p.
Llorens – 0p.

ESTUDIANTES   69
*Azofra – 14p, 4a.
*Herreros – 10p, 4r.
*Winslow – 15p, 6r.
*Pinone – 18p, 10r.
*Orenga – 10p, 9r.
Aisa – 2p, 2a.
Martinez – 0p, 2a.
Aguilar – 0p, 1r.
A.Reyes – 0p.
Rodriguez – 0p.
Three seconds separated Penya from glory. Its being or not to be depended on a distant triple and in bad position of Ðorđević, and in the end it could not be. The newly created European League flew to Belgrade, while the blacks were left desolate on the court of the Abdi pavilion İpekçi. In this way, Partizan continues the successful path of Yugoslav teams in the European Cup, after the three consecutive titles previously won by KK Split. On the other hand, the defeat of Joventut is also the third consecutive final lost by a Spanish team.
The keys to the triumph of the team directed by Željko Obradović are to be found in the attacking success of its two stars (Danilović with 25 points and Ðorđević with 23) and a very hard defense that bound Joventut. La Penya never knew how to exploit his theoretical superiority in the inner game, where a veteran player like Corny Thompson did not get even one of his seven basket throws.
And that the Joventut had started the game well, and based on running took the initiative on the scoreboard (3-9, min. 6). But it soon became clear that Partizan was not willing to give anything away, and entered into a dynamic of great equality that lasted almost all the first half. In the 9th minute, with 15-15 on the scoreboard, the great star of Partizan, Danilović, committed his third personal foul and had to leave the track. However, his team not only did not resent his absence, but even went on to take the lead (25-23). In Joventut, Rafa Jofresa also committed his third personal foul and was replaced by his brother Thomas, who made a good defense on Ðorđević and contributed with eight points to keep a score level. However, a stretch of Partizan in the last two minutes of the first half took the score of a 33-33 to 40-34 which reached the break, which did not bode well in the second half for the interests green and black.
After the restart, Partizan's speed and good play led them to their maximum advantage (53-43, min. 27) after Danilović will culminate a counterattack with a two-handed mate. At the time Lolo Sainz asked for time out to try and get his men to react, which he did partially because, while Tomas Jofresa and Pressley were in the driver's seat, Thompson and Villacampa were still unlucky in attack. Even so, the Penyareaccionó and, thanks to a triple Pressley, again put ahead (60-61, min. 34). After completing the comeback, the Joventut even came to stand three points ahead with a triple of Thomas Jofresa for lack of just 1'56» (65-68) and then enjoyed a possession to extend its advantage, but Pressley missed a relatively simple tray, and in the next attack of Partizan a new pitch from beyond the 6.25 Ðorđević returned to place the equality on the scoreboard (68-68).
The match enters its last minute in the middle of a great equality and a general state of nervousness in all players. With 37 seconds to go, still with a tie at 68 on the scoreboard, Villacampa's pulse trembled in a 1+1, although Morales captured the rebound and managed to eliminate Danilović in passing for personal. Again the Penya wasted free throws, but the ball returned to his hands and Tomas Jofresa scored in a suicidal entry with 10 seconds left. The Joventut caressed the glory, he had it in his hands… but in front they had a group of Yugoslavian players, and these seem to be made of a special paste. With three seconds to go, an incredible triple of Ðorđević, after crossing the entire track and throwing in a forced position with two defenders on top, ended the illusions verdinegras. Neither the bench nor the green-black players knew how to react to this last attack of Partizan with a foul in midfield that would have left all the responsibility of a «1+1» in the hands of Ðorđević and at least one last possession for Joventut. With a few seconds to play and the black-and-white players in a state of shock after the triple assassin of Ðorđević, Pressley could not even try a pitch from half track and the game ended in the midst of the indescribable joy of Yugoslavian players and fans.

PARTIZAN   71
*Djordjevic – 23p, 3a, 2r.
*Danilovic – 25p, 5r, 3t.
*Nakic – 5p, 1r.
*Stevanovic – 6p, 4r, 1a.
*Koprivica – 4p, 4r, 1a.
 Dragutinovic – 2p, 5r, 2a.
Rebraca – 0p, 2r, 1br.
Loncar – 2p, 1r.
Silobad – 4p, 3r, 1br.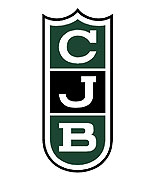 JOVENTUT   70
*R.Jofresa – 8p, 2a, 1r.
*Villacampa – 13p, 4r, 4br.
*Pressley – 20p, 9r, 2br.
*Thompson – 5p, 8r, 2a.
*Morales – 6p, 9r, 1t.
T.Jofresa – 18p, 6r, 3br.
Ruf – 0p, 1r.
Pardo – 0p.