The competition begins with 23 teams, there were two qualifying rounds from which Ignis Varese was exempted for being the champion of the previous year
In the previous round
Panathinaikos eliminated Maccabi
Prague eliminated the Honka
The Jugoplastika eliminated the Nentori
Wien eliminated ASVEL Basket
Real Madrid eliminated Leverkusen
The Lier BBC eliminated the Fribourg
The Flamingo's eliminated the Akademik
After the two previous rounds 8 teams played the regular league. They were divided into two groups of four teams of which at the end the first two from each group would go directly to the semi-finals. The competition system played everyone against everyone in a round robin match and the winner by points scored a victory.
GROUP A
VARESE (3-0)
REAL MADRID (2-1)
WIEN (1-2)
FLAMINGO`S (0-3)
GROUP B
JUGOPLASTIKA (3-0)
PANATHINAIKOS (1-2)
PRAGUE (1-2)
BBC LIER (1-2)
Once the regular league was over, the semi-finals were played, with VARESE facing PANATHINAIKOS and JUGOPLASTIKA facing REAL MADRID.
SEMIFINALS
IGNIS VARESE eliminated PANATHINAIKOS (69-55); (78-70)
JUGOPLASTIKA eliminated the REAL MADRID (89-81); (80-69)
The final this year was held in Tel Aviv, in the brand new «La Mano de Elías» pavilion (remodeled just a month ago, with a considerable increase in its capacity and the placement of a roof to cover its outdoor track), Ignis and Jugoplastika have played a very close final in which either team was able to achieve victory and that was only decided in the last seconds. The victory of the Italian team had a name of its own: Dino Meneghin. The rocky pivot from Varese was the true hero of his team, scoring 21 points, capturing countless rebounds and effectively defending the fearsome Petar Skansi. Meneghin's great performance made nobody remember the absence of power forward Ivan Bisson (who had broken his wrist during a training session in Italy).
The Jugoplastika, with a game as simple as it is effective, came out highly motivated and ready to win their first European title. The strong individual defences of both teams led to some tough breaks between the players, and this made the game a little bit tricky. After a few initial measures of Italian domination (4th, min. 3), Jugoplastika took the lead (16-17, min. 12) thanks mainly to Skansi's scoring ability, which was very brilliant in this first half (although in the second half the irony of Meneghin's scoring made him go down quite a bit).
The second half started with the same characteristics as the first half had ended: great defensive intensity and fast Italian counterattacks. After ten minutes, an extraordinary reaction from Ignis, led by Raga, put the Varesinos in the lead. Just when Split's side seemed to be at their worst from the previous effort, Solman emerged to keep his team afloat with his shots on suspension. With three minutes remaining, Varese's side were leading by seven points, although the Jugoplastika players put on a tremendous amount of pressure to get ahead (68-69). With the ball in Ignis' possession and an ironclad defence over the two most dangerous men in the Italian camp (Raga and Meneghin), Italian-American Tony Gennari found himself unmarked and with a corner kick, he made the winning basket ten seconds from time (70-69). Jugoplastika still had one last chance to win, but 'Solman missed a simple tray and could not prevent the Varese fans from celebrating, as they were able to enjoy the return of captain Flaborea carrying the second Ignis European Cup.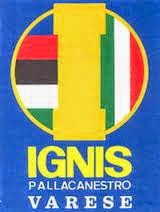 IGNIS VARESE   70
*Ossola – 4p, 2br.
*Rusconi – 0p, 3r.
*Raga – 20p, 4r.
*Zanatta – 4p, 4r.
*Meneghin – 21p, 11r.
Gennari – 8p, 3r.
Flaborea – 13p, 2r.
Vittori – 0p.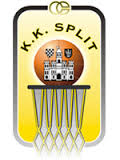 JUGOPLASTIKA   69
*Manovic – 5p, 2br.
*R.Tvrdic – 10p, 2r.
*Prug – 8p, 3r.
*Solman – 20, 7r.
*Shansi – 24p, 5r.
L.Tvrdic – 2p, 3r.
Macura – 0p, 1r.