The competition begins with 24 teams, there were two qualifying rounds from which CSKA Moscow was exempted for being the previous year's champion
In the previous round
Mechelen eliminated Dinamo Bucharest
ASVEL Basket eliminated Hapoel Tel Aviv
Real Madrid eliminated the Honved
The Varese eliminated the Honka
Red Star eliminated Panathinaikos
Prague eliminated the Engelmann
The Akademik eliminated the Legia
After the two previous rounds 8 teams played the regular league. They were divided into two groups of four teams of which at the end the first two from each group would go directly to the semi-finals. The competition system played everyone against everyone in a round robin match and the winner by points scored a victory.
GROUP A
REAL MADRID (2-1)
PRAGUE (2-1)
MECHELEN (1-2)
AKADEMIK (1-2)
GROUP B
CSKA MOSCOW (3-0)
VARESE (2-1)
ASVEL BASKETBALL (1-2)
RED STAR (0-3)
Once the regular league was over, the semi-finals were played in a round-robin format between REAL MADRID and VARESE and CSKA MOSCOW against PRAGUE.
SEMIFINALS
VARESE eliminated REAL MADRID (86-90); (108-73)
CSKA MOSCOW eliminated PRAGUE (79-107); (113-75)
Ignis de Varese, who learnt a lesson in the final in Sarajevo this year after their meeting with CSKA in the qualifiers, were able to put together a defence that would prove their worth despite the fact that their star player, Jones, was disqualified by Spanish coach Aznar before the break. Despite some defensive adjustments, forced by Meneghin's minutes of rest, Italy's tactics were based on the following: the outsiders, especially Belov, were defended individually all over the pitch; when the Soviets reached a normal attacking position, the pivots remained the same and the three outsiders began the work of floating, sometimes as if they were in a 3-2 zone they did not follow their peers, and other times they did. As CSKA also attacked in 3-2, this meant in practice an individual defence. Alachachian did not see this approach from Nikolić and did not change his attacking scheme. While Ignis, when it came to attacking, did so with discipline but without rigidity, with a Raga that, despite being marked, made real mischief in the first half (15 points). Two seconds before the break, Jones and Medvedev were disqualified twice, after the Russian player punched the American power forward's stomach and responded with another attack.
CSKA came out in a different light after the restart, with a brilliant Sidjakin and Belov's quality flashes making the difference (52-50, minute 7). However, Ignis' defensive intensity took control of the game again, despite the notable absence of Jones, who had perfectly controlled the giant Andreev in the first half. Having weathered the constant Soviet onslaughts during this period, the Italians managed to secure the final victory by 79-74. Varese's team thus began to forge its legend in European basketball in the 1970s, appearing in all the finals and winning five of these ten editions.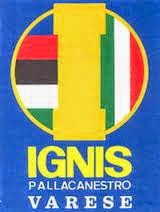 IGNIS VARESE 79
*Ossola – 4p, 1r.
*Rusconi – 8p, 3r.
*Raga – 19p, 5r.
*Jones – 8p, 3r.
*Meneghin – 20p, 13r.
Flaborea – 14p, 4r.
Vittori – 6p, 2r.
Paschini – 0p.
Bulgheroni – 0p.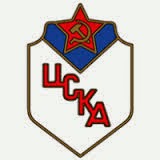 CSKA MOSCU 74
*Belov – 21p, 3a.
*Kapranov – 2p, 2r.
*Sidjakin – 18p, 3r.
*Zharmukhamedov – 14p, 8r.
* Andreev – 12p, 6r.
Blik – 1p, 2r.
Selikhov – 2p, 3r.
Ilyuk – 2p.
Kovyrkin – 0p.
Medvedev – 0p.