In 2016, the cup was held in A Coruña, where Real Madrid continued their tyranny in the cup by winning the tournament for the third time in a row. In the final, the Whites beat a Herbalife team that got into the final against all odds, by a tight score (85-81). The islanders fought but finally gave in to the push of some whites led by MVP Gustavo Ayon
It was an even final, although always with a certain feeling of dominance by Real Madrid, who were ahead for much of the game. In the end, the Whites arrived at the final minutes with enough advantage not to see the title in danger.
With six players scoring 10 or more points, Real Madrid showed a solid block, with Ayón (15 points) as the top scorer, followed by Carroll with 13. In Gran Canaria, Oliver (16 points) and Rabaseda (14 points) stood out, both coming off the bench.
Before…
Quarterfinals
Barcelona 72 – Bilbao Basket 73
Real Madrid 101 – Montakit Fuenlabrada 84
Monbus Obradoiro 77 – Baskonia 79
Valencia Basket 78 – Herbalife Gran Canaria 83
Semi-finals
Bilbao Basket 71 – Herbalife Gran Canaria 81
Real Madrid 86 – Baskonia 80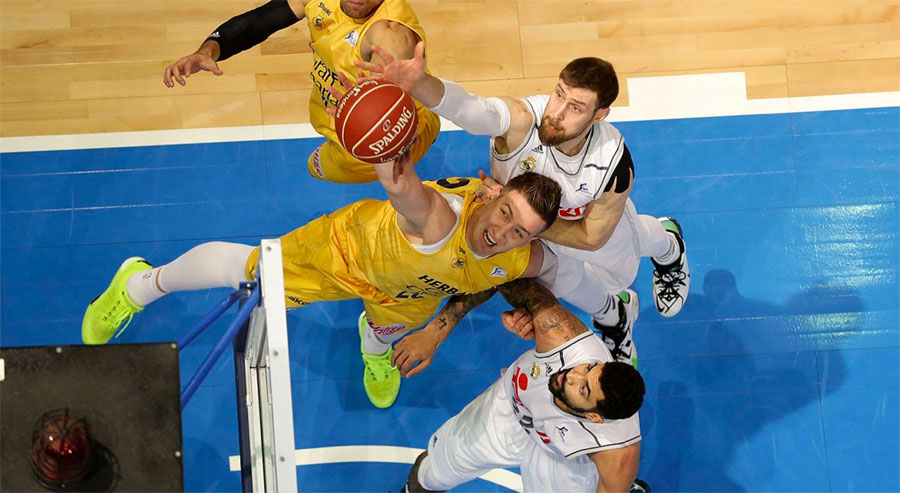 Real Madrid 85
*Llull – 2p, 5a, 4r
*Carroll – 13p, 1r
*Maciulis – 11p, 4r, 2br
*Reyes – 12p, 6r, 1a
*Ayón – 15p, 6r, 3br
Rivers – 10p, 3r, 2t
Nocioni – 7p, 7r
Doncic – 0p, 3r
Rodríguez – 11p, 5a, 2r
Lima – 4p, 5r, 1a
Herbalife Gran Canaria 81
*Pangos – 3p, 4r, 4a
*Salin – 3p, 1a
*Newley – 8p, 2r
*Báez – 8p, 4r, 1a
*Pasecniks – 2p, 1r
Oliver – 16p, 3r, 2a
Savané – 4p
Seeley – 9p, 4a, 2br
Rabaseda – 14p, 3r, 2br
Omic – 8p, 3r, 2a
Aguilar – 6p, 8r