The 2013 Cup was held in Vitoria, and we practically experienced «the final» of the tournament, in the quarterfinals, when Barcelona beat Real Madrid (111-108) after two thrilling extra time. From then on, the Blaugranas were unbeatable until the title, beating Valencia in the final by a clear margin (85-69), with Pete Mickeal as the MVP of the tournament
Valencia even allowed themselves the luxury of going ahead at the end of the quarter, and maintaining equality until the break, but from then on Barcelona began to dominate, and so it was until the end, where the advantages were already well over 10/15 points. A very solvent victory for Barcelona.
Barcelona was very much in block, with up to six players scoring 10 or more, with Mickeal (14 points) as the top scorer. In Valencia, Doellman and Markovic, both also with 14, the best.
Before…
Quarterfinals
Barcelona 111 – Real Madrid 108
Baskonia 88 – CAI Zaragoza 64
Valencia Basket 77 – Students 59
Herbalife Gran Canaria 74 – Bilbao Basket 62
Semi-finals
Barcelona 80 – Baskonia 69
Valencia Basket 83 – Herbalife Gran Canaria 72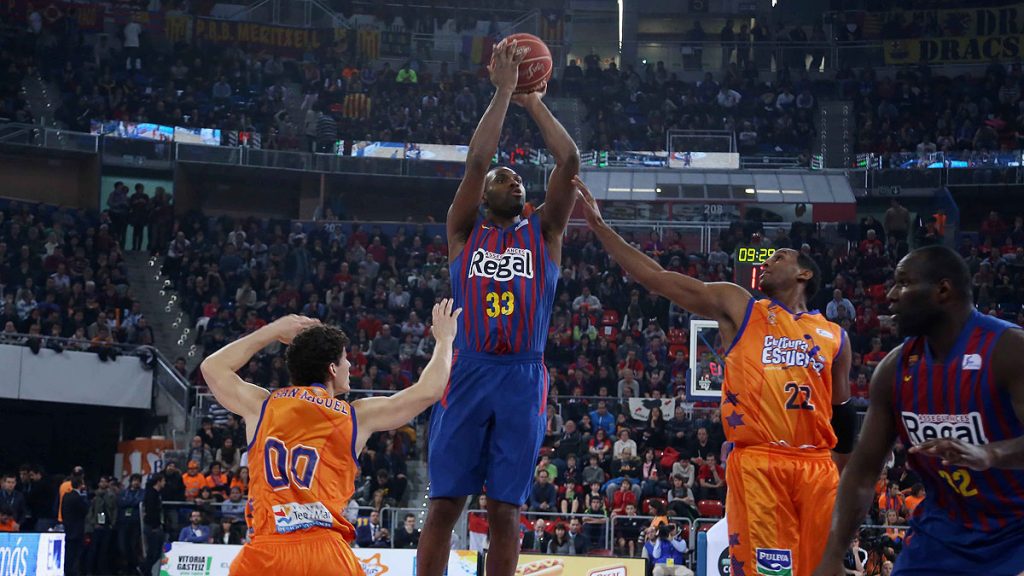 Barcelona 85
*Sada – 7p, 3r, 2a
*Navarro – 0p, 4r, 1a
*Mickeal – 14p, 3r, 2a
*Wallace – 6p, 6r, 2br
*Tomic – 13p, 2r, 2br
Huertas – 13p, 8a, 1r
Todorovic – 0p, 1r
Rabaseda – 0p, 1a, 1br
Oleson – 12p, 2r, 1a
Lorbek – 10p, 7r, 3a
Jawai – 10p, 4r, 1t
Valencia Basket 69
*San Miguel – 0p, 3a, 2r
*Ribas – 8p, 3a, 1r
*Kelati – 0p, 1r
*Doellman – 14p, 6r, 1a
*Lishchuk – 2p, 2br
Markovic – 14p, 3r, 1br
Faverani – 12p, 6r, 2t
Dubljevic – 5p, 5r
Martínez – 10p, 2r, 1br
Pietrus – 4p, 4r, 2t