The 2000 Cup was held in Vitoria, where they saw Estudiantes return, eight years later, to win the tournament. The Madrid club beat Valencia Basket in the final (73-63), led by an unstoppable Alfonso Reyes, MVP of the tournament
Valencia Basket tried, even going ahead at half-time (30-33), but in the second half they were gradually overtaken by Estudiantes who finally took the cup with solvency, with everything decided in the final minutes.
The man of the final was clearly Alfonso Reyes, with 26 points and 7 rebounds, excellently seconded by Vandiver (14 points), who dominated near the hoops, and made the difference against a Valencia, offensively led by Hopkins (19 points) and Rodilla (14).
Before…
Quarter-finals
Barcelona 73 – Real Madrid 68
Valencia 74 – Unicaja Málaga 53
Baskonia 65 – Students 79
Seville 71 – CB Canarias 60
Semi-finals
Barcelona 73 – Valencia Basket 75
Students 80 – Seville 65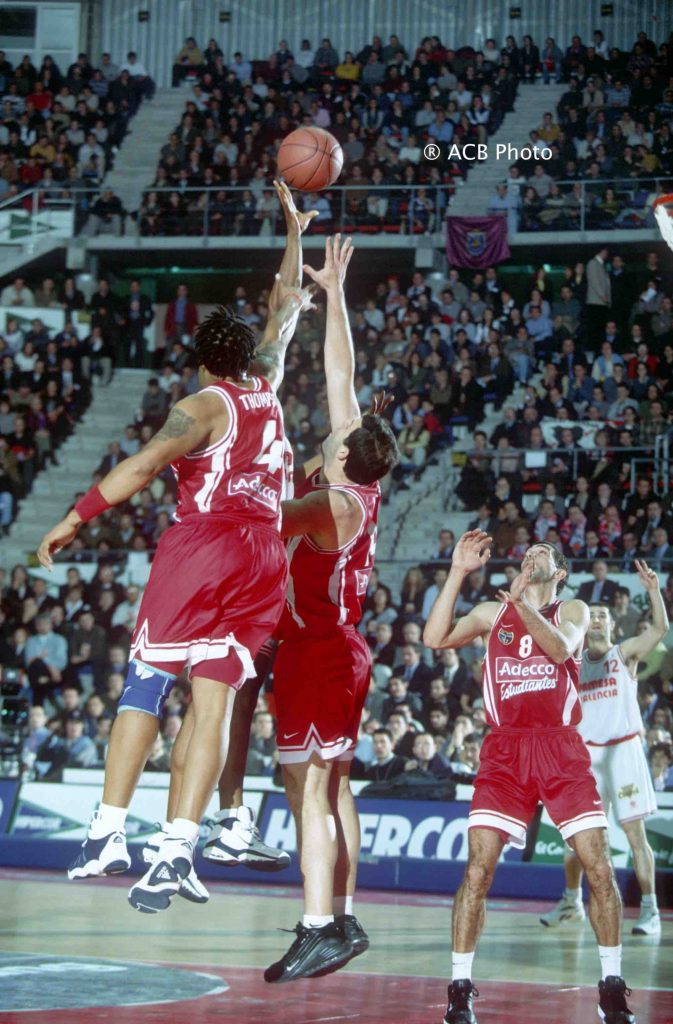 Estudiantes 73
*Azofra – 8p, 5a, 4r
*Aísa – 7p, 5r, 2a
*Thompson – 9p, 6r, 5a
*Vandiver – 14p, 3r
*A.Reyes – 26p, 7r
Martínez – 4p, 1r
Robles – 5p, 1br
F.Reyes – 0p, 4r
Jiménez – 0p, 2r, 1a
Valencia Basket 63
*Rodilla – 14p, 3r, 1a
*Luengo – 4p, 3a, 2r
*Markovic – 5p, 2r, 1br
*Hopkins – 19p, 15r, 3a
*Beard – 11p, 7r, 2br
Álvarez – 5p, 4r
Albert – 3p
Maluenda – 2p, 1a