The EuroLeague offered us yet another year, an exciting competition. With 30 days with fight until the end especially to enter the playoffs, where the last places were not decided until the last day
From day one Fenerbahce, CSKA Moscow and Real Madrid set a pace that allowed them to dominate the regular with authority, especially the Turks, who were clear first for most of the season. The Anadolu Efes was fourth, taking a great leap forward after finishing last year, also improved Barcelona and this time was on the verge of being final four. Farther away were classics such as Olympiacos or Maccabi, who did not even qualify among the best 8.
1. Fenerbahce (25-5)
2. CSKA Moscow (24-6)
3. Real Madrid (22-8)
4. Anadolu Ephes (20-10)
5. Barcelona (18-12)
6. Panathinaikos (16-14)
7. Baskonia (15-15)
8. Zalgiris Kaunas (15-15)
9. Olympiacos (15-15)
10. Maccabi (14-16)
11. Bayern Munich (14-16)
12. Armani Milan (14-16)
13. Khimki (9-21)
14. Herbalife Gran Canaria (8-22)
15. Buducnost (6-24)
16. Darussafaka (5-25)
In the playoffs, Real Madrid were the only team to eliminate Panathinaikos (3-0). Fenerbahce and CSKA needed one more match (3-1), the Turks against Zalgiris Kaunas, and the Russians against Baskonia. The only play-off decided in the final match was that of Anadolu Efes against Barcelona, with a final victory for the Turks (3-2).
The whites were in the best of their season and did not have too many problems not to lose a game against Panathinaikos, even in the fearsome OAKA. (3-0) for Real Madrid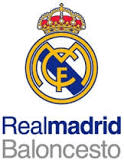 (75-72); (78-63); (82-89)

The leader of the regular did not have too many problems to beat Zalgiris, even when the Lithuanians won a game in Istanbul, but Obradovic's team reacted with two victories in Kaunas to put the (3-1)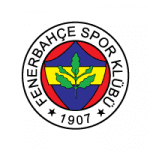 (76-43); (80-82); (57-66); (82-99)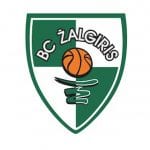 The basques began winning the first match of the series on Russian soil, but it was a mirage, CSKA took cruising speed and won three in a row, two of them in Vitoria. (3-1) for CSKA.

(94-68); (68-78); (77-84); (83-92)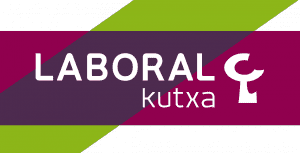 It was the closest knockout, and it was. Barcelona were able to win one of the top two in Turkey, but lost the opportunity in the third to give the lunge to the series. They failed and Ephes took the series in the fifth (3-2).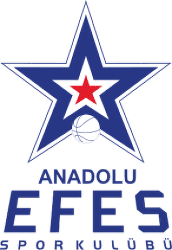 (75-68); (72-74); (68-102); (82-72); (80-71)

After the playoffs we reached the final four, which this year was held in Vitoria, and again as in recent years, we had the usual three, Fenerbahce, CSKA Moscow and Real Madrid, and a fourth passenger, this time the Anadolu Efes. The semifinals were served, again like the previous year, a CSKA MOSCOW against REAL MADRID, and an Ottoman derby for all the high FENERBAHCE against ANADOLU EFES.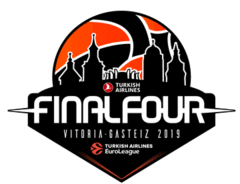 In the first semifinal Real Madrid seemed to oppose the final strongly, even came to dominate by 14 points in the third quarter, but the whites sank in the final stretch from the triple, and CSKA with a very intelligent game, came back and won with solvency.

CSKA Moscow 95
*Hackett – 3p, 2r, 1a.
*From Colo – 23p, 4r, 2a.
*Clyburn – 18p, 5r, 1a.
*Kurbanov – 6p, 4r, 1t.
*Hunter – 8p, 5r.
Rodriguez – 23p, 4a.
Higgins – 11p, 3r, 1a.
Hines – 6p, 4r, 1t.
Peters – 3p, 5r, 1a.
Bolomboy – 0p.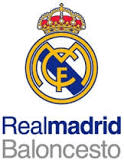 Real Madrid 90
*Campazzo – 10p, 6a, 2r.
*Rudy – 10p, 4a, 2r.
*Taylor – 3p, 2r, 1a.
*Randolph – 12p, 5r, 1br.
*Tavares – 6p, 9r, 3t.
Causeur – 18p, 2r, 1a.
Llull – 13p, 2r, 2a.
Thompkins – 9p, 6r, 1a.
Carroll – 5p, 1r, 1t.
Ayon – 2p, 2r, 1a.
Deck – 2p, 2r, 1br.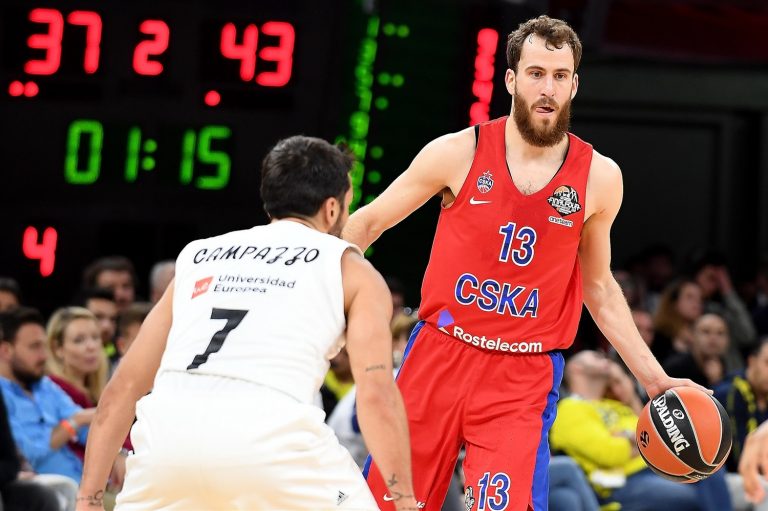 In the second semifinal Anadolu Efes took advantage of the injuries of Fenerbahce, who could not count on Datome and Lauvergne, and half gas with Vesely and Kalinic. Also in front, Larkin made the best individual performance in a final, excellently seconded by Micic. The blues won with authority.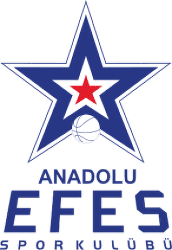 Anadolu Efes 92
*Larkin – 30p, 7r, 7a.
*Micic – 25p, 5r, 1a.
*Simon – 0p, 1r.
*Moerman – 7p, 5r, 2a.
*Dunston – 9p, 10r, 1t.
Anderson – 10p, 5r.
Motum – 9p, 4r.
Beaubois – 2p, 2r, 2a.
Pleiss – 0p, 2r, 1a.
Balbay – 0p.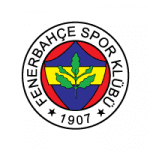 Fenerbahce 73
*Dixon – 4p, 3a, 2br.
*Green – 13p, 1a.
*Guduric – 8p, 6a, 2r.
*Melli – 9p, 4r, 2a.
*Duverioglou – 0p, 2r, 1t.
Vesely – 14p, 2r, 2a.
Kalinic – 12p, 3r, 2a.
Sloukas – 8p, 3r, 2a.
Mahmutoglou – 5p, 3r, 1a.
Biberovic – 0p.
Guler – 0p.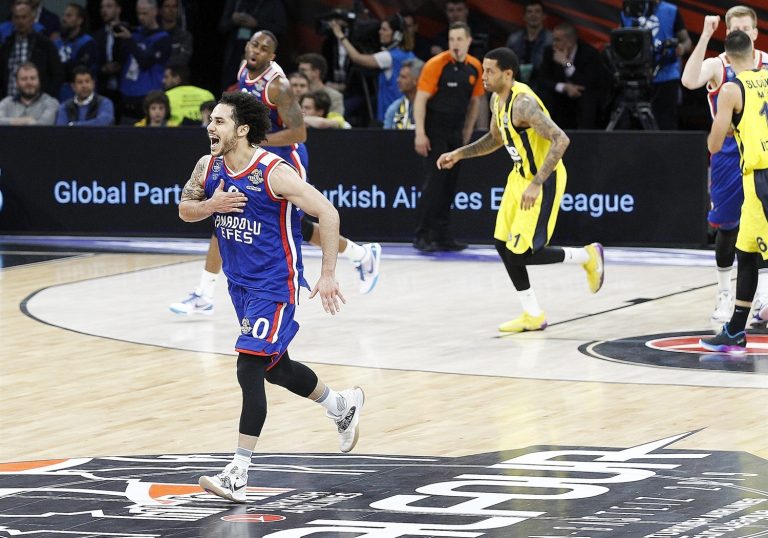 CSKA, the team with the most presence in the Euroleague finals (16) since the introduction of this format in 2002, added their eighth European Cup after beating a combative Anadolu Efes 91-83 in the final in Vitoria. The Turkish side, who last season occupied the last position in the continental showpiece, had reached the final after surprisingly comfortably defeating one of the favourites, Fenerbahce de Željko Obradović, led by sniper Shane Larkin, a man with an astonishing suspension and shot. After resisting the onslaught of the Moscow box throughout the match and reaching the final moments with life, Anadolu Efes came to perish on the shore after exhausting Larkin's last energies, physically depleted by injury.
The 29 points of the former base-baskonist (author of another 30 in the semi-final) were not enough to give victory to his team … not even to conquer a more than deserved MVP of the final round, due to the absurd rule that requires this title to be awarded to a player of the winning team. CSKA's victory was based on their marvellous choral play, which allowed them to recover a 16-point deficit in the semi-final against Real Madrid and dominate the final throughout the forty minutes, thanks to the contribution of their North Americans Cory Higgins and Will Clyburn (authors of 20 points each and lethal from the 6.75 line) and the ever-regular Nando de Colo.
Anderson and Kurbanov's three pointers launched an equaliser at the start, with Larkin warming up the wrist and Clyburn leading CSKA's attack. But it was Higgins, with three flawless trebles, who gave the first serious whip to the game and allowed Itoudis' men to leave 12 points (29-17, min. 10) after a 17-3 split. A Beaubois triple minimised damage to Ephes at the end of a first quarter that lacked a greater offensive contribution from Larkin and Anderson and a greater defensive intensity.
A triple of Chacho and a basket under the hoop of Hines deepened at the beginning of the second quarter the feeling that the title was on its way to Moscow (34-20, min. 13). But Ephes stopped the bleeding, their interiors appeared – especially the veteran Dunston – and began what appeared to be a comeback, although the Turkish box still had to be seen a few minutes away from their rivals (41-28, min. 16). Simon's first moments of protagonism, with five consecutive points, brought Ephes closer (41-36, min. 18), which with a triple of Micić – disappeared until then – and three free throws from Larkin after a foul received on the horn rounded a Turkish partial of 22-10 in six and a half minutes and left everything open for the second half (44-42).
A new triple from Simon at the beginning of the third quarter worked the miracle of completing the comeback of Istanbul – because as a miracle we must classify the fact that Ephes was placed ahead (44-45) after a game completely dominated by CSKA. However, that seemed to be the swan song of Ergin Ataman's heroic «Warriors». The red ones, with an impenitent and choral work, were cracking little by little the resistance of the Ephes, to which even the fans of the Fenerbahçe animated -not thus to their technician, with whom they have some pending account. The North American drummer of the Muscovite team (Clyburn, Higgins, Hines and Hunter) crushed the Turkish hoop mercilessly and CSKA shot again to fourteen points difference (68-54, min. 29), although a new triple last Larkin gave hope to his team for the last quarter (68-62).
A Chacho triple shot the Muscovites again at the start of the final period (71-62), but Larkin, with three free throws and an assist to crush Dunston again pulled the cart for Ephes (73-69, min. 33). De Colo's triple opened up a new hole for CSKA (80-71, min. 35). Ephes still had one last chance with four points in a row after Hackett's unsporting (85-81 with 1'54» left). However, strength and precision left Larkin and his team-mates in the decisive moments, and after a commendable effort Ephes had to accept the superiority and best choral play of CSKA, which reigns in Europe.

CSKA Moscow 91
*Hackett – 7p, 5a, 3r.
*From Colo – 15p, 4r, 4a.
*Clyburn – 20p, 5r, 2a.
*Kurbanov – 7p, 5r, 3a.
*Hunter – 7p, 1r, 1t.
Higgins – 20p, 3r, 2a.
Hines – 9p, 5r, 2a.
Rodriguez – 6p, 2r, 1br.
Bolomboy – 0p, 2r.
Peters – 0p.
Ukhov – 0p.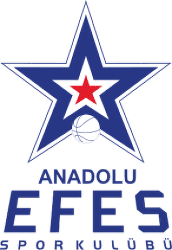 Anadolu Efes 83
*Larkin – 29p, 2a, 1r.
*Micic – 10p, 5a.
*Anderson – 7p, 1br.
*Moerman – 2p, 3r, 1br.
*Dunston – 13p, 10r, 2a.
Simon – 15p, 10r, 2a.
Motum – 4p, 3r.
Beaubois – 3p, 1a.
Pleiss – 0p, 1r.
Balbay – 0p. S
anli – 0p.