In 1996 the cup was held in Murcia, and they witnessed a final for history, with Manresa winning their first cup title, beating Barcelona in the final by (94-92), after an extra time, in a match not suitable for the heart. The MVP went to the fireproof Chichi Creus
Barcelona took constant advantage throughout the game, but could never leave for good (43-51). This allowed Manresa to fly and start believing it, they had a lot to win and very little to lose. They had their chance to seal the victory in regulation time, but in the end, with (81-81), we went to extra time, where in a heads up, Manresa took the cup in front of the delirium of those present.
Creus was incredible with 25 points, excellently seconded by Williams (20 points) and Esteller (15 points), the best for the champions. In Barcelona, Fernandez (26 points) gave the reply, after Godfread (17 points) and Karnisovas (14 points).
Before…
Quarter-finals
Real Madrid 85 – Sevilla 72
Barcelona 95 – Zaragoza 77
Murcia 93 – Unicaja Málaga 87
Manresa 72 – León 58
Semi-finals
Real Madrid 72 – Barcelona 80
Murcia 78 – Manresa 81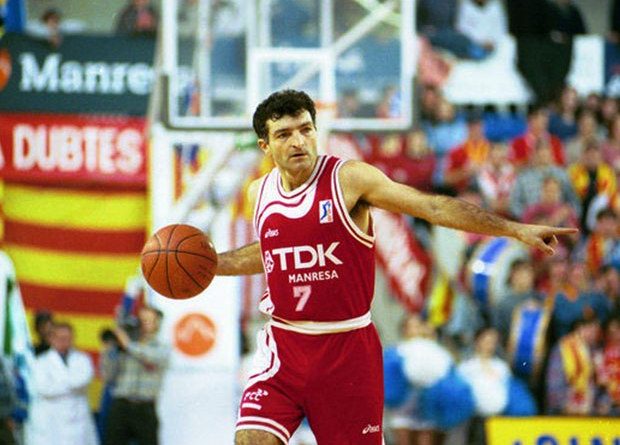 Manresa 94
*Creus – 25p, 3r, 3a
*Esteller – 15p, 2a, 2br
*Townes – 9p, 2r, 2br
*Williams – 20p, 8r, 2a
*Frank – 9p, 6r, 4a
Lázaro – 2p
Vega – 0p
Peñarroya – 13p, 4br, 1r
Lisard – 1p
Barcelona 92
*Galilea – 8p, 4a, 1r
*Fernández – 26p, 3r, 2a
*Karnisovas – 14p, 11r, 2a
*Middleton – 12p, 8r, 1t
*Godfread – 17p, 14r
Jiménez – 2p
Montero – 5p, 5a, 4r
Díez – 0p, 1a
Bosch – 3p, 1r
Martínez – 5p, 2r, 1t